Sarah Hautman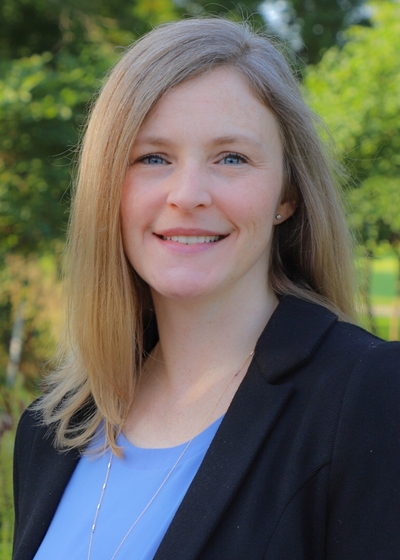 Sarah Hautman, CFP®, RICP®
Chief Operating Officer
Associate Wealth Management Advisor
Email
(913) 748-0602
ROLE AND EXPERTISE
Sarah is Chief Operating Officer (COO) and an Associate Wealth Management Advisor for Melton Wealth Partners. Her focus is helping clients achieve their financial goals and financial security by assisting in the planning, implementation and progress of our clients' comprehensive wealth management plans. Sarah's knowledge and experience with all aspects of the financial planning process, including performing simple and complex financial analysis and the implementation of financial strategies is invaluable for our clients.
In her role as the Chief Operating Officer (COO) of Melton Wealth Partners, Sarah is responsible for overseeing all aspects of operations, administration, organization and coordination of the firm. As COO, she mandates that our culture of always putting clients first is achieved by the collaboration of team members, thought leadership, and promotion of the responsibility we have to serve our clients. As part of the executive leadership team, she assists Matt in the strategic vision of the firm and implementation of firm initiatives, ensuring our mission of providing clients with a plan and pathway to financial peace of mind.
BACKGROUND AND EDUCATION
Sarah started her career with Northwestern Mutual in Cincinnati in 2002 upon graduation from Indiana University. In 2007, Sarah earned her Certified Financial Planner™ (CFP®) certification. After working with practices focused on financial planning and wealth management, Sarah moved to Kansas City and joined Melton Wealth Partners.
Bachelor of Science in Psychology – Indiana University
Certified Financial Planner™ (CFP®)
Retirement Income Certified Professional (RICP®)
FINRA Series 6, 7, 9, 10, 63, 66
Life/Health/Long-Term Care Insurance License
PERSONAL
When not working, Sarah enjoys spending time with her family, reading, baking, and watching movies & TV. Sarah is married to Nick and they have two children, Grant and Quinn.