Community Involvement
Alex's Lemonade Stand Foundation (ALSF) Alex's Lemonade Stand Foundation (ALSF) is changing the lives of children with cancer by funding impactful research, raising awareness, supporting families and empowering everyone to help cure childhood cancer. Northwestern Mutual partners with ALSF and since 2012 has given more than $20 million to the cause and funded more than 240,000 hours of research to fight childhood cancer.
Melton Wealth Partners has been involved in several fundraising efforts for ALSF over the last several years.
---
The Parkinson's Foundation makes life better for people with Parkinson's disease by improving care and advancing research toward a cure. In everything they do, they build on the energy, experience and passion of the global Parkinson's community.
Each spring Melton Wealth Partners supports this organization's Moving Day event, honoring Allin Phister and Team Silver Fox.
---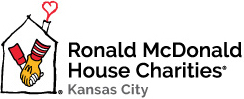 Ronald McDonald House Charities of Kansas City
Ronald McDonald House programs, located near top children's hospitals, allow parents who are far from home to stay close tot heir hospitalized child and benefit from the comforts of home without incurring hotel and food costs.
Melton Wealth Partners enjoys preparing a meal together onsite at our local Ronald McDonald House.
We also support the following organizations